i've not had much to blog lately as I was chuffed to be asked to guest design again for A
Trip Down Memory Lan
e this month - so haven't been able to show what I've been playing with.Won't be long before they go up on the gallery now though.
After having sorted out lots of stuff over at Mum and Dad's house, I decided to tackle the mess that is my craft room....blimey- how do you accumulate so much? I
have
been very good and put stuff aside to sell on Ebay- put some aside for son's girlfriend,thrown the umpteen teensy bits of paper away and am generally doing quite well! It's amazing the things you find though - things that you forgot you had ( did I say that?!!)
Anyway, I had a night off from sorting last night and sat at my now huge space to craft in - no more 4 inches square - oh no - it's a whole desk worth....and made a layout with
Shimelle's starting point...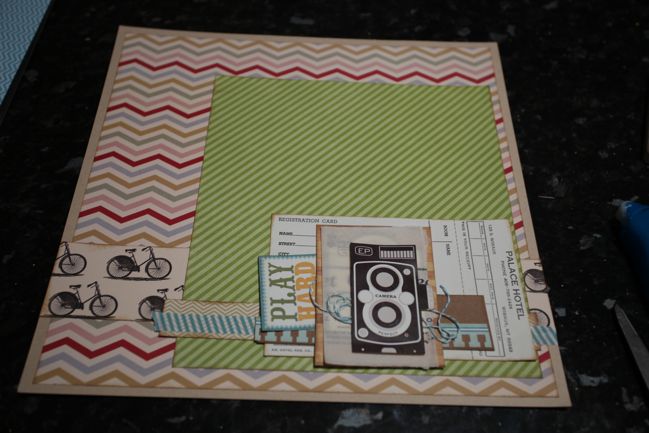 and here's mine...
I used a bit of a mix of stuff-and Dear Lizzy's camera and smile stamps..We went to a school reunion a while back and it's me with two schoolfriends in the pics.
Only two weeks now till we go to Wimbledon,not everyone's cup of tea I know, but I'm really looking forward to it.Please don't let it be rainy ( some hope there! ). We have had a bit of sun today though- fingers crossed.
Thanks for stopping by..